Opening Reception: A Grand-Slam Night Out at Jillian's!
Opening Reception
Saturday, October 2, 2010
7:30pm–9:30pm
Jillian's Boston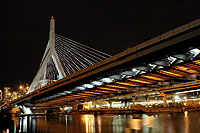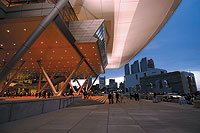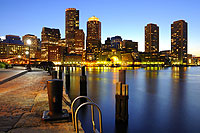 Get your NECA team spirit going for a fun-filled, entertainment-packed evening at Jillian's—a great location with a great view of all the action at Fenway Park while one of the greatest rivalries in baseball plays out as the Red Sox host the Yankees!
Dress in anything from diamonds to denim, jerseys to jeans, and board NECA buses where you'll receive the VIP treatment as the Boston Police Department provides an escort through the game-day traffic near Fenway. You'll be dropped off at Jillian's door, where you can explore three floors of amazing entertainment with surprises around every corner! Dance the night away to live bands or enjoy your favorite hits with a great DJ. Jillian's also offers more excitement with 18 lanes of bowling, more than 40 billiards tables and live sports on the bank of TVs at the bar.
Taste celebrity chef Bill Starbuck's creations at gourmet stations serving upscale hors d'oeuvres and ballpark fare, along with great cocktails and local beers that put Boston on the culinary map!
And the fun doesn't stop there! Take a break from the action on one of the few rooftop lounges in Boston that overlooks Fenway Park's Green Monster. Have a hand-rolled cigar and enjoy the exclusive view of the Boston skyline. See what your future has in store when you meet with a fortune teller. Remember the evening with a portrait from a local caricaturist. With something different on every floor, a Grand-Slam Night Out promises to be one of NECA's best parties ever!