Session Information
ET&D Best Practice
Session Type: Pre-Convention Workshops
Track Number: PW-9
Location: BCEC
Room: 156C
Speaker: Steven D. Cavanaugh, CSP- Director, MYR Group Inc.

Date: Saturday, October 02, 2010
Time: 10:30 AM - 12:30 PM

Description:
This training course provides a review of the eight "Best Practices" for outside line workers. These best practices are the work of the Electrical Transmission and Distribution (ETD) OSHA Partnership. The partner companies have worked to collect injury and death statistics to provide areas of focus for training and specific work practices that needed modification in an effort to reduce statistics. The success of these best practices is evident by the reduction in statistics as a direct result of implementing best practices within the participating partnership companies. This program can assist attendees in providing a thorough review of the nine best practices and how to implement them in day-to-day operations.
Speaker Bio: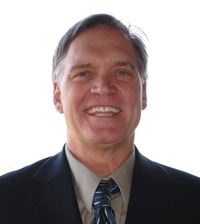 Steve Cavanaugh has nearly 30 years experience in the "Power Line" sector of the electrical power industry. Steve has worked as a journeyman lineman, line supervisor and is presently the Safety Director for the MYR Group, a national electrical powerline contractor. One of Steve's most recent "professional" highlights includes facilitating three operating districts within the MYR Group to attain VPP Star Status – Mobile Workforce.
For the past five years, Steve has been the Chairman of Task Team 3 – (The Best Practices Committee) for the Electrical Transmission and Distribution OHSA Strategic Partnership.
Please note that every state handles licensure and continuing education credits differently. To avoid confusion, NECA strongly recommends you check with your state authority whether they will grant these CEUs for management education programs held at NECA 2010 Boston.
---
Return to Session Schedule